Take the hassle out of moving with our corporate relocation service
Relocation Guru specializes in helping corporate clients to uproot their employees, and getting them comfortably settled in to their new home. Our experienced consultants are always on hand to assist with anything your employees might require, and we offer a fully comprehensive service that covers everything they might need. We understand that every client will need something different from our corporate relocation service, and we work hard to always tailor our service to your unique requirements.
Inter State Real Estate Services
We can fully manage the buying and selling process for employees, so that they have one less thing to worry about when moving. From getting a fair price on their current home, to finding a new one which is in the perfect location, families can rest assured that Relocation Guru is there for them every step of the way.
Cost Effective Moving Solutions
At Relocation Guru, we have extremely competitive prices, making us the perfect choice for those who want to save money on corporate relocation, but still get an outstanding quality service. Thanks to our many longstanding relationships within the moving industry, we're able to pass our savings on to customers, so that everyone is happy.
International Relocation Service
Our relocation experts can manage moves all over the world, so there's no limit to the service that we offer. Whether your employees are only being moved a few hundred miles away, or to a whole new country, we're ready to help.
Moving Support Services
A corporate relocation is a huge task, with so many different aspects to take care of. Not only are we fully equipped to handle anything that might crop up during the relocation process, we are also highly committed to providing the very best service every time you work with us.
Boxed Up and Ready to Go
When moving day comes around, our expert removal staff manage every little thing, from packing things up, to writing up in-depth inventories to be sure that everything gets to its location safe and sound.
Personalized High Touch Service
Corporate relocation involves employees uprooting their whole lives to move to a new place, so we make sure they feel like they're being taken care of. With a huge range of advisory services available, we're here to help make the move itself as simple and stress-free as possible.
Start Your Corporate Relocation Today
The Smart Choice for Corporate Relocation
When hiring a relocation company, you certainly don't want someone inexperienced handling things for you.
You expect the company to be able to deliver outstanding results every time- and at Relocation Guru, we do just that!
Experienced Movers
Together, our movers have many years of experience in conducting moves of all sizes. Thanks to their knowledge and professionalism, we are able to ensure that each and every move runs smoothly, and that every employee can quickly settle in to their new home.
Reliable Moving Service
When you hire a corporate moving service, you want to know that everything is being taken care of. We only work with highly professional drivers and movers, so that we always meet our deadlines. When you work with Relocation Guru, there's no risk of anything getting lost in transit- we go the extra mile for all our customers.
Professional Relationships
Our team of experts are always on hand to help, whatever you might need. We believe that a personal touch goes a long way when helping employees ease in to a new home, so we go out of our way to let them know that they can come to us for advice on any aspect of the move.
Relocation Guru goes the extra mile
Corporate relocation is about more than just moving house. It involves families moving their whole lives to a brand new place, and as such, they might need a little help settling in. Luckily, Relocation Guru is the perfect partner for a corporate move, since we specialize in large-scale moves, covering every aspect from buying and selling properties to the logistics side of things.
Thanks to countless years of experience, our expert relocation staff are ready to help you turn your corporate relocation vision into a reality. When you choose Relocation Guru, you'll witness first-hand just how committed we are to providing a smooth, fast relocation to our clients.
Corporate Moving Services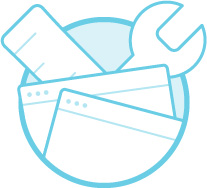 Real Estate Services for Moving
Obviously, the most immediate issue that needs to be dealt with during corporate relocation is selling employees current homes, and helping them buy new ones at the other end. We have expert realtors on hand to do just that, all with a professional touch that marks our service out from the competition. What's more, we can even help arrange mortgages for a truly comprehensive real estate service.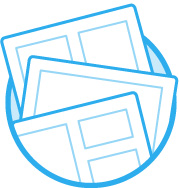 A corporate relocation isn't just about the business side of things- each employee and their family will also have their own unique needs. From transporting their pets safely, to moving huge family heirlooms like grand pianos to their new home, Relocation Guru is always ready to meet their unique needs. Thanks to our professional, experienced drivers, we make sure every move runs smoothly.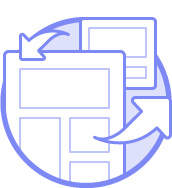 Corporate Vehicle Transportation
When moving long distances, it's not always possible to simply drive to your new home, yet families often depend on having instant access to their car. Luckily, Relocation Guru also offers a dedicated vehicle transport service, to ensure that your employees' vehicles reach their destination in perfect condition. Employee Moving Support
We understand that a move is stressful at the best of times, and a corporate relocation comes with plenty of unique issues to deal with, too. That's why at Relocation Guru, we take an individualized approach to corporate moves. Every employee is free to come to us at any time with any problems they might be facing, and our experienced staff will resolve their issues and take some of that stress off.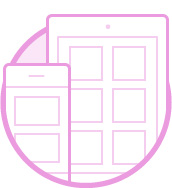 Global Corporate Relocations
Often, corporate relocation involves a move overseas. If that's the case with your next relocation, then Relocation Guru is proud to offer a whole host of global move services to make the process simple. From assistance with visas and immigration papers, to upfront cost estimates, we have the expertise necessary to turn your planned international relocation into a reality.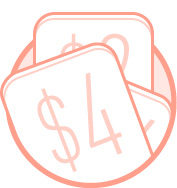 Corporate Storage Solutions
We understand that it might not always be possible to transport everything at once. Employees might want to leave some of their belongings in storage, especially if the move is only going to be temporary. In this event, we can help arrange the best priced storage solutions in the local area, in facilities which are highly secure. Whether long-term or short-term, we will make sure that you get the ideal storage solution for the best price.
Get a Custom Corporate Relocation Quote Today
In our many years working in the relocation industry, we've learned that every client is different. No two relocation projects are the same, and while some clients might only need a single family moved, others might need to tackle hundreds of moves at a time. Relocation Guru is equipped to deal with all manner of corporate relocations, big or small, and our professional staff will work closely with you to keep all your employees happy. Just get in touch today to get a quote for your next project.
Corporate Moving Reviews and Testimonials
At Relocation Guru, we pride ourselves on always providing an outstanding service.  But don't just take our word for it-
here's what some of our previous clients have had to say about our corporate relocation service:
Jane S.
"We've worked with Relocation Guru for several corporate moves now, and every time I've been blown away by how helpful they were. They take care of every little detail, and if any problems came up, they worked fast to resolve them."
Charlie B.
"Managing a corporate move was too much for our company to handle by itself, so we decided to call in the experts. Relocation Guru performed a stellar job, handling everything from finding properties in the area to all the logistics of the move itself. Thanks for helping make our lives that much easier!"
(Confidential Fortune 500 CEO)
"We had a particularly tricky corporate relocation to carry out, which involved moving multiple employees to a different country. Relocation Guru got the job done without any hassle, and arranged everything remarkably quickly. We will definitely work with them again next time we have need of their services."
Look No Further. Get Started Today