Packing and Unpacking Made Easy
Relocation Guru make it simple. You are excited about your new home, but the task of packing all of your belongings and unpacking them is daunting. Not only is it time consuming, but then there is the tasks of lifting heavy boxes, organizing your items, and of course, ensuring its packed so that nothing breaks during the move! We get it, packing and unpacking is challenging. Relocation Guru is here to help! Sit back, relax, and allow us to pack and unpack your things quickly, efficiently, and safely.
Save Time on Moving
By trusting the Relocation Guru packing and unpacking services, you are able to continue working and spending time with friends and family before the move. Once you move in, we assist in transforming your house into a home, by ensuring all of your things are unpacked and ready to be used right away!
Reduce Costs
When packing and unpacking on your own, you must consider the cost of boxes, tape, bubble wrap, and more. That does not even include the invaluable cost of your precious time! As moving professionals, Relocation Guru has access to all of the materials you need and is able to preserve your time through our quick and efficient packing and unpacking methods.
Keeps Your Items Safe
When moving, you must consider the items that are important to you — maybe it's a family heirloom or that expensive vase that you absolutely love. For the things you value most, trust Relocation Guru packing and unpacking services to pack items for maximum safety and preservation during transport and unpack the items with care.
Pack More with Less
As industry experts, Relocation Guru knows how to arrange your items, packing them in the most efficient way. This means eliminating worries over all of your items fitting in the truck and keeping all of your items organized for an easy transition. As we unpack your items, our "pack more with less" strategy allows us to quickly unload and unpack items, so you can quickly begin enjoying them in your new home.
One Less Thing to Worry About
With needing to find new schools for the kids, adjust to a new job, or say your final farewells before leaving, moving can be difficult. Let the Relocation Guru team handle the packing and unpacking, so that you can focus on the things that are most important to you before and after the move.
Enjoy the Transition
The excitement of moving means new friends to make, new restaurants to visit, and a goodbye to your favorite spots in town before you leave. Enjoy it! Soak up every minute that you have before you move and jump right in at your new home once you arrive. Relocation Guru will focus on packing and unpacking your items, so that they will safely arrive in your new home and be ready for your use right away!
We make packing and unpacking look easy. Ready to get started?
How do the Packing Services Work?
Our goal is to make the entire process as smooth and simple as possible. Which is why Relocation Guru focuses not only on the ease of packing and unpacking, but also on the effortlessness of signing up! All it takes is a few clicks today and you will be well on your way to experiencing the easiest move of your life. With all of the other stressors that come with transitioning to a new place, Relocation Guru is here to ensure our registration process is not one of them. It just takes three easy steps and you will be able to sit back, relax, and let our team do all of the hard work packing and unpacking.
1) Get a Quote
Vestibulum lobortis. Donec at euismod nibh, eu ibendum quam. Nullam non gravida puruipsum amet sdum it. Nec ele bulum lobortis. Donec at euismod nibh, eu biben
2) Schedule An Appointment
Let us know when you are looking to move and we will schedule a time to pack up all of your things. When you're ready for the things we pack to be unpacked, let us know as well! We are here to make your moving experience as smooth as possible, we'll be there when you need us most.
3) We Show Up
Here at Relocation Guru, we keep our promises. We will show up when we scheduled and will make your packing and unpacking processes effortless. You will be able to relax and let us do all of the hard work! Let us pack up your items quickly, efficiently, and effectively.
Packing and Unpacking Specialists
Why Relocation Guru for your Packing?
Relocation Guru offers unmatched packing and unpacking services. We may make it look easy, but there is a lot that goes on behind the scenes. From ensuring we have enough hands to help to packing your precious cargo so that it will arrive safely, our expertise allows us to deliver premium packing and unpacking services. It goes beyond our knowledge, Relocation Guru is focused on delivering exceptional customer service. We're all about meeting and exceeding each of our client's needs. Relocation Guru is not your everyday moving company, our packing and unpacking services are designed to make your move on easy on you as possible!
Why Should You Hire Us for Packing and Unpacking Service?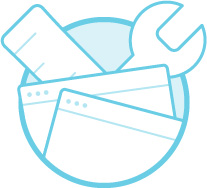 Attentive Packaging
Your items will be handled with premium care. As the Relocation Guru team packages your items, they are organized and packaged so that they remain safe during the move and can be efficiently unpacked.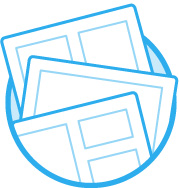 Trained Team
Our Relocation Guru team's industry knowledge ensures that your move will be executed flawlessly. Trust our experience to keep your goods safe and the service timely.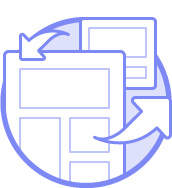 Protected Furniture Packing
Whether it's your grandma's leather couch or a vintage china cabinet, Relocation Guru knows how to package your furniture so that it will arrive safely. Whether it's the use of layered wrapping or expertly executed disassembly, our team will keep your furniture in pristine condition. Designated Delivery
When it comes to unpacking, you are the boss. Let us know where you want the items and we will place them to meet your needs. Our unpacking service is more than simply taking things out of boxes, it's about placing them so you can begin enjoying your new home immediately.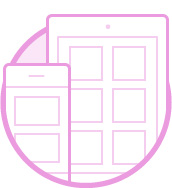 Carefully Arranging Furniture
Part of unpacking your items involves the placement of your furniture wherever you would like it. Do you want your favorite couch to be placed prominently in the living room or your luxury bed to be moved into the master bedroom? The Relocation Guru team will unpack your furniture and place it exactly where you want it.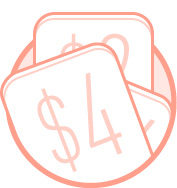 Special Attention to Fragile Items
We've seen it all, we know glass breaks easily and that family heirlooms are priceless. The Relocation Guru team knows how to protect precious valuables and package them so that they can be safely transported. Trust the professionals to keep all of your fragile items safe.
Who are packing and unpacking services for?
Everyone! Whether you are a first time mover or have moved many times in the past, Relocation Guru packing and unpacking services are perfect for anyone who is looking to save time, money, and ensure that all of their goods are safely protected during transport. Whether you are in an apartment or live in a mansion, having someone pack your goods is essential for a stress-free moving experience. Relocation Guru will ensure that you can focus on the important things, while we handle the hard work.
Packing and Unpacking is easy with Relocation Guru!
Stop worrying about your upcoming move! Let Relocation Guru pack your items quickly and safely and then unpack them in your new home. Trusting our professional packing and unpacking team will ease your mind and enhance your moving experience.
Worry-free packing experience
We do all of the hard work and you focus on the important things when it comes to moving.
Confidence in the safety of your belongings
Because our team is experienced, we know how to safeguard your items from being damaged during the moving process.
A job done right
Relocation Guru focuses on you, the customer! We know moving is hard enough as it is, which is why we deliver superior service.
Let the Relocation Guru pros handle your packing and unpacking needs!